Chelsea College of Arts provides a stimulating space and supportive atmosphere to experiment with new ideas. Its students are at its heart: full of energy, humour and inventiveness. The College is a celebration of the British art school tradition: a warm, expansive, artistcentred community.
Courses and learning
Chelsea specialises in four subject areas: fine art, graphic design communication, interior and spatial design and textile design. The College adopts a student-centred approach to learning and you will be given a strong grounding in the practical, theoretical and professional elements of your chosen subject from expert staff, who are all practising artists and designers in their field.
See the 'Our courses' section for a full list of pre-degree and undergraduate degree courses offered by Chelsea.
Careers
Chelsea students have worked on live projects with companies such as Google, Discovery Channel, H&M, Hilton London, Penguin Random House and Sky Arts.
The College has an international reputation for producing world-leading artists and designers, including many Turner Prize winners. Renowned alumni include artists Haroon Mirza, Chris Ofili and Peter Doig; Tatty Devine founders Harriet Vine MBE and Rosie Wolfenden MBE; and sculptor Sir Anish Kapoor CBE.
Location
The College's iconic Grade II listed campus is in Pimlico, central London, beside the River Thames and the prestigious Tate Britain gallery.
The College's intimate, welcoming environment makes it easy for students and staff to feel like they belong at Chelsea, and also opens doors for cross-course collaborations and conversations. You will also be able to develop your practice in outstanding facilities, including 3D, digital print and textile workshops.
A–Z of facilities and venues
– 3D workshops for casting, ceramics, foundry, metalwork, woodwork and laser cutting
– Chelsea College of Arts Library
– CHELSEA Space gallery
– Digital print studio including printers, Macs, scanners and a print finish and display workshop
– Photography facilities featuring four studios and equipment loan store
– Textile facilities including knitting and sewing machines, looms, digital and screen printing workshops and print and dye facilities
– Triangle and Cookhouse gallery spaces.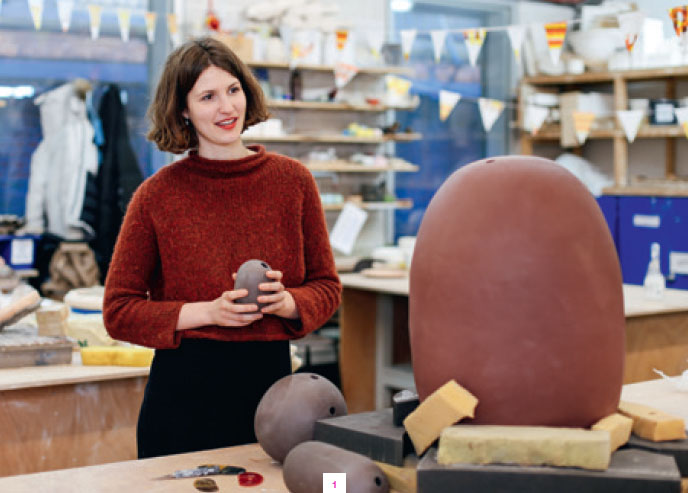 "The staff and facilities are some of the best things about Chelsea. I know that if there's a new idea I want to try, there are the tools and technical assistance to help me explore it. It's such a privilege to have those resources at your fingertips."
Caspian Whistler BA (Hons) Graphic Design Communication, Chelsea College of Arts
"Here at Chelsea we provide students with the necessary skills to actively participate in the global contemporary creative landscape. I believe that UAL is simply the best the UK has to offer in terms of creative education."
Frank Brown 3D Coordinator, Chelsea College of Arts
"I think UAL is a wonderful place to study art. There are students from all over the world with different backgrounds to inspire you. UAL also offers students lots of freedom to be themselves and to experiment with their work."
Yuyao Hou BA (Hons) Fine Art, Chelsea College of Arts